Meet ClimaGuard
Made with a military-grade, waterproof, snow-proof, recyclable material, ClimaGuard is the preferred tool of choice for flood and extreme weather protection. Feel secure with your all-weather protection partner you need every season of the year. We cannot control mother nature, but we can control how well we are prepared.
Multi-Use, State-of-the-Art Protection
ClimaGuard's resilient Temporary Protective Enclosures (TPE) offers the ultimate extreme weather protection against flood, rain, snow, UV, and dust. And it's durable, so you can use it again and again.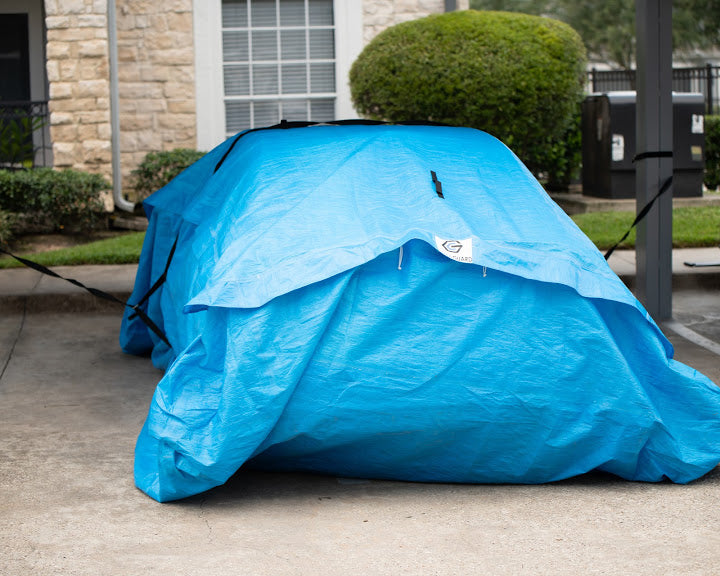 Compact, Lightweight Storage
Store your ClimaGuard TPE in the trunk of your car, your closet, or your attic with its compact design, and put it in action when necessary using its simple one-person setup.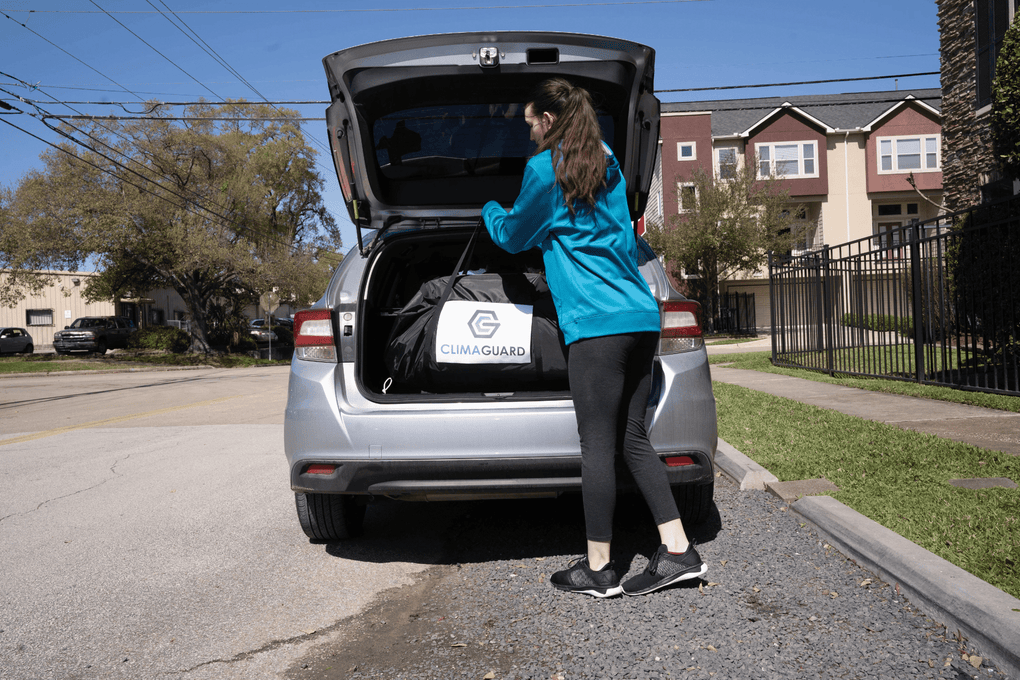 Tech Behind The Product
ClimaGuard provides a High-Quality Temporary Protective Enclosure (TPE) for cars and valued possessions using a lightweight, custom polyethylene material.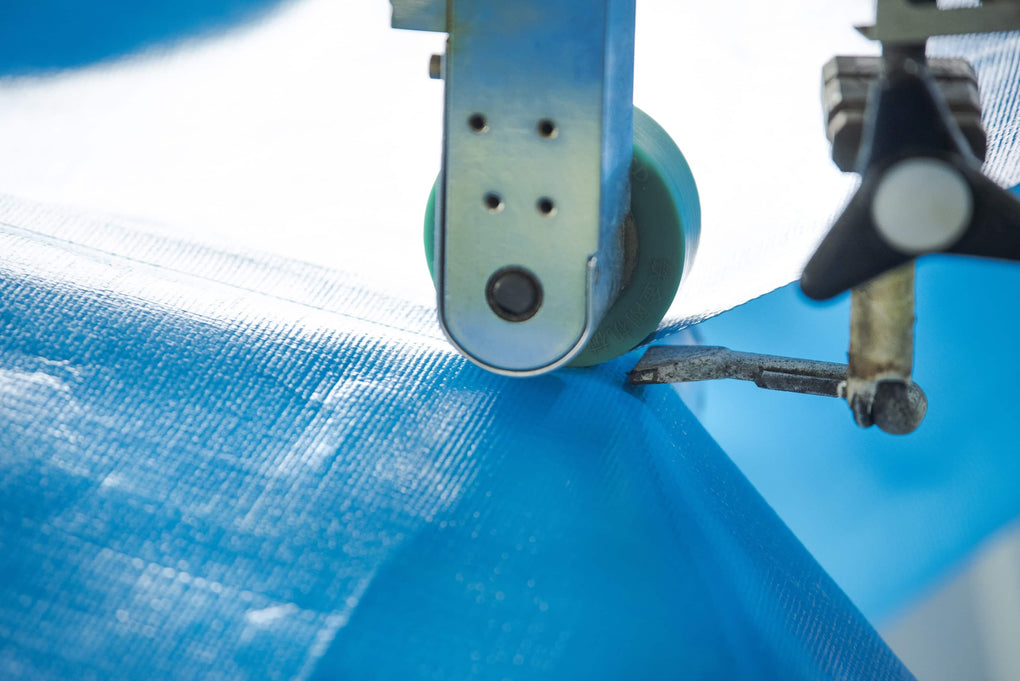 OUR PRODUCT
Here's why many people trust ClimaGuard to safeguard their vehicles, golf cars, home furniture, and any valuables at risk of damage.

Waterproof, Weatherproof Storage

Engineered to withstand harsh weather conditions like flooding and extreme heat or cold climates.

Single-Person Setup

Intentionally designed for one person, set-up or removal, use where needed with an easy three-step process. Drive in, cover, and zip.

Exterior Guard

When properly sealed, no debris or water can get past the ClimaGuard TPE, creating a fully enclosed barrier for your possessions.

Anchor Security

Secure your sedan, SUV, or home furniture with heavy-duty handles that lock your large items in place.
How ClimaGuard Works
See how to set up ClimaGuard's Temporary Protective Enclosure (TPE) with quick and easy steps.
Watch Now
What Our Customers Say About Us
"I feel like my most important possessions are now protected. I lost a lot in Harvey. That will now never happen again. I have the flexibility to protect my basics, transportation and possessions."
James B. - Bellaire, Texas
"I needed this. I was out of town for work when Harvey hit, and my home and car left in the garage were flooded. I can't say I look forward to using this, but knowing that I have it on hand just in case makes this purchase worth it for me."
"I wasn't sure if this product would fit my full size sedan, but I tried it out when it arrived and I'm very impressed. Not only did it fit, but it was very easy to use. I can also use it for the huge steel bbq pits I have outside that are extremely heavy and not easy to move. Great product and reasonably priced for what you can do with it!"
"When my ClimaGuard cover arrived, I was happy with the bag and how it was packed. I decided it would be best put to use for my furniture and big items on the bottom floor of my house after having seen what my mother in law went through when her bottom floor flooded during Hurricane Harvey. I do not look forward to needing to use this product, but I feel better knowing that I have it as an option for next hurricane season since they claim it's reusable."
Why ClimaGuard
Every year, millions of lives are affected by natural disasters, hurricanes, snow storm, and floods. In the blink of an eye, vehicles suffer irreparable damage, entire homes are torn down, invaluable heirlooms are lost, and just like that, hard-working families must start from square one. After personally experiencing loss from Hurricane Harvey, the CEO and Founder of ClimaGuard, Rahel Abraham, truly understood the devastation and trauma. Recognizing that flooding impacts globally, our mission is to help families minimize the potential damage and financial loss from these disasters.